Its Time for an Integrated Disruption of Transitions in Care!
Its Time for an Integrated Disruption of Transitions in Care!
Last month I wrote about Transitions in Care from the lens of quality, published in early April both here and in HQO's QI Forum called Quorum.  The article described what prevents  transitions from  happening smoothly, and highlighted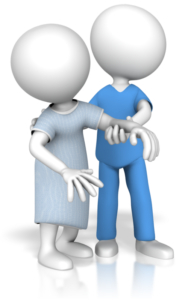 some solutions, both technical and non, that have made hand-overs somewhat easier.
Yet, as a family doctor, I struggle with the need for more. Problematic transitions are largely a human issue, not one that is completely solved by technology.  They are poorly integrated and rarely serve either the patient or their provider.  It might help to explain the experience of a family doctor or primary care nurse in this case, describing what it's like moving people between different healthcare silos when all we want is the right thing to happen for their care.
So what is a suitable analogy for how it feels moving a patient from my clinical care to another part of the health care system? 
It is much like the experience of a parent who is trying to get one of his teenaged kids to basketball practice.  In this scenario, as a family physician, I am the parent.  My patient is the teen.  If I am not abl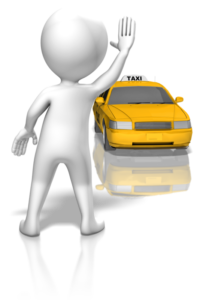 e to drive her to the practice myself, one option would be to call a taxi to get her to her destination.  Here, the taxi is a proxy for any moving part of the health care system, from a referral to another provider, to obtaining homecare service access, to getting a patient into hospital for surgery.
When I put my child into a taxi I want her to arrive safely and without incident, and there is a certain level of trust that she will.  Thankfully, usually this is the case.   But this trust comes without knowing virtually anything about the journey.  The route is undefined.  The taxi may take highways or poorly marked back roads.  There is no easy way to track where it has been or is going.  There is a vague confidence that the driver is probably competent, but really I have no insight into his safety record, driving skills or even how clean his car is.  My child climbs in and we say goodbye knowing that almost certainly she will be fine, but still there is a background level of uneasiness and worry about the journey until I am aware that she has arrived in one piece.
R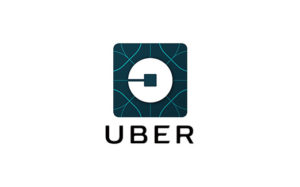 ecently, though, a revolution has happened in the taxi industry.  It has undergone a disruptive transformation and changed dramatically over the past five years.  It has been revolutionized by Uber.
In healthcare, our discomfort with transitions must change. We have to disrupt the process.
Putting my child into an Uber sedan en-route to her destination is very similar to a medical hand-off.   With either a taxi or Uber, a relative stranger is being entrusted with my daughter's care.  She will likely get to her destination either way, but in the "Uberfied" world this happens with much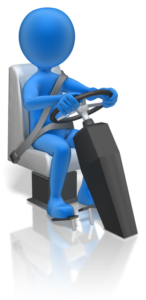 more transparency.  I make a single simple request for service in a very convenient way, launching the request from a tool with which I run most of my life.  (With Uber this is my phone, in medicine this is my EMR.)   When I request service I know the license plate number and type of vehicle it is attached to and even something about the driver. There is a picture of him and a rating of his service from previous riders. If I am not confident in him I can even choose another driver.  By having access to this information I have begun to build an implicit trust and there is the beginning of a social contract.  Also, along the journey, I have line of sight to how long it will be before the car arrives, and after it leaves I can see where my child is on her route.  I am even alerted as to when she arrives safely, and if there are any worries or concerns I can text or call the driver at any time.
When comparing the taxi and Uber scenario, it is interesting to note that at times it is even the same driver and same car being used by both services.
So what is different? It's the integrated process.
In an integrated and well managed system of transitions, as a physician I would have access to knowledge about the journey, the vehicle and the driver.  There would be excellent communication between all the people who are touching my patient.  This would have a personal feel and sense of connection.  The drivers/health care workers I interact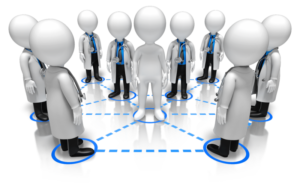 with would feel proud of their work, and be accountable to our shared patient with the hope of being highly rated.  There would be a single step to ordering, contracting, handing off, tracking and rating the service, both by the patient and the physician.  The patient would be the centre of the transaction, trusting the process from start to finish.  He would feel comfortable integrated into a strong and dynamic network.
So what does primary care need to improve the experience of navigating and advocating for our patients?  What would integration look like?
We need to be able to trust that our patient was handed off warmly from place to place or person to person
We must have reliable, trackable and dependable service delivery
There should be a sense of what, when and where care is happening and by whom
There would be seamless connectivity and communications between all providers
Trust would be both implicit and explicit, knowing that others value the relationship they have with my patient as much as I do
We would hold the system, providers, ourselves and our patients appropriately accountable for their aspects of the journey
Data to drive information, knowledge and insight would be in real time and available when/where it is needed at the point of care
The entire set of transactions would be based on the best interests of improving our patient's condition, not accepting "buffing and turfing" or "passing the buck" onto the next provider to absolve our responsibility
Patients would be empowered with their own data to help steer the ship as they are the ones most involved in their care for the 99.9% of the time we are not with them
Systems and policies would be in place that maintain and enhance relationships, not disrupt them.  And all relationships in an integrated team would be valued.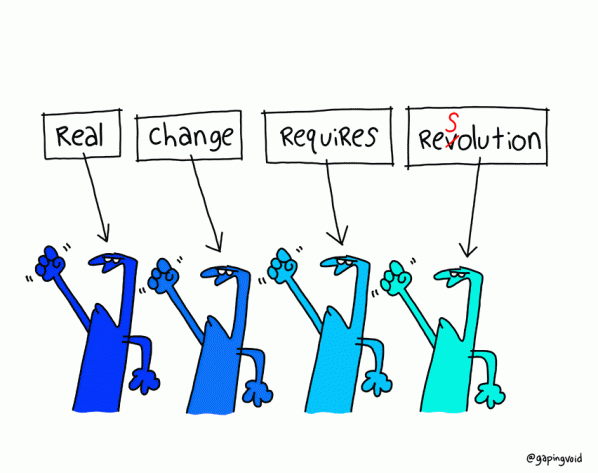 This is not simple work.  But it's important to me as a family physician.  We must ask ourselves how the health care system could be more disruptive in creating transitions to ensure that not a single person falls between the cracks.  Modernization of integrated transitions in care is no longer an option. It is mandatory, and we should settle for nothing less.