The Population Health Quandary: How do we get to where we need to be?
The Population Health Quandary: How do we get to where we need to be?
Recently,  Primary Care has been moving toward conversations about how we should approach the health of our patients in a more global way.  Talk of population health is front and centre. We hear that 5% of the people we look after consume 64% of Ontario's healthcare budget, and that if doctors and nurses would only work harder on prevention we could keep people out of that zone. The key to driving wellness and reducing he burden of disease in a community is to approach it from a higher level, we are told. Clinicians are very comfortable with the discrete interactions we engage in in every day between individual patients and ourselves, but we are less comfortable with consideration of the wellbeing of larger groups or our patient population as a whole.
We feel disconnected from the problem. Why is that??
I was recently asked by a senior government official to answer this question: "What problem are we trying to solve in population health? And what do we need to do to make it happen?" This is a very complex issue and obviously there are no simple answers, but I believe that a few principles would go along way to getting us there if we approached them openly.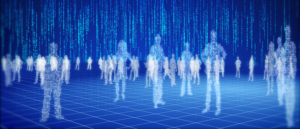 1) We need to better understand our patient community. This includes collecting data on a large group of patients over time looking for trends, and analyzing the circumstances that surround their health (or lack of it). It is impossible to accomplish large scale population health change without access to data from multiple sources, and this analysis needs to happen in near real-time. Critical data can obviously be found in  EMR and hospital records, but increasingly we are able to mix it with information on social determinants of health (poverty, employment status, social networks, and support system), environmental factors (pollution, weather changes, infections disease outbreaks), health promotion programs (recreation, sports, education) and even social media data  for very powerful insights. It has been said that data leads to information, then knowledge and then wisdom. With strong analytics in place and some thought on how to act on what we see, we will be able to get to predictions about the value of interventions quickly and accurately.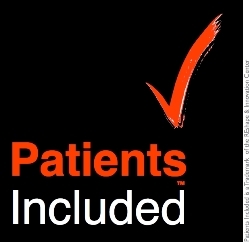 2) Change in the health of populations cannot be the sole responsibility of the government or clinicians.  Patients themselves must be involved. 99.9% of prevention and care happens without any healthcare provider present at all. It is accomplished by individuals in their homes, and by caregivers assisting with it's provision. Simply consulting or engaging patients is not enough.  They needknowledge and tools for activation around behaviours that are healthy and adaptive.
And for truly effective population health improvement to occur, individuals must be able to both contribute to and work with their own health data. They need line of sight into the record that captures and holds their story. They need a place to curate and store their self-collected health information. They require access to the the same insights and tools that drive change as much if not more than their physicians and nurses do.
3) Reporting to physicians about best practises and where they stand in relation to their peers is not enough. Doctors have access to reports about their practises now if they request them. This happens through EMR searches, contribution to data cooperatives like CPCSSN, EMRALD, or UTOPIAN, and in reports supplied to primary care providers by agencies like Health Quality Ontario (Primary Care Practice Reports).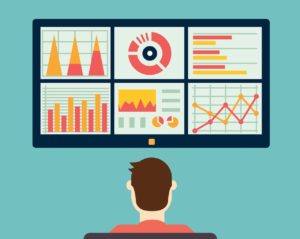 When received, the reports are usually viewed with some interest, but they are acted upon for change far less often. Driving insight into action for population health management requires mentorship and coaching, and a relentless quest to answer the question "Why?" as much as "How?" And "Who?".  This goes well beyond the carrots and sticks of incentives or penalties. It requires a full scale cultural shift.  And at the practice level an organized, validated and robust change management process must be built in.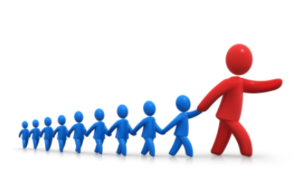 4) Leadership is required at every level to ensure population health issues are addressed properly. Government, healthcare professionals and patients themselves can champion the cause. Each stakeholder community has a valuable perspective on how to make change happen. When combined, the effect can be profound and long-lasting. We must start with teaching and mentoring to improve understanding of the concepts of population health.  Then evidence of benefit comes from analysis of patient and practice data and the performance feedback that goes with it. The hardest step, though, is to translate insight into action.  Providers need tools and resources to provide care that raises the bar.
This cannot be done off the side of our desks and in our spare time.
Patients need access to their data to understand where they sit compared to others and to help them understand the responsibility that comes with  being part of a larger collective. The health system must also evolve to incubate, promote and sustain the changes that occur. Population health change cannot be relegated to a series of pilot projects. Benefits realized should be made evident as quickly as possible, and how best to scale and spread change needs to be thought about in the basic design of this process.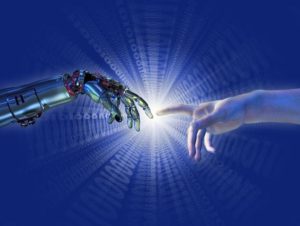 5) The move to population health analytics is actually not a technology play. It is a decidedly human one. Success depends on belief in the process and understanding of a common goal.  It involves a relentless drive to make individuals and communities much more healthy. Ownership of the work is the responsibility of patients, providers and healthcare planners and participation must be intuitive. It will involve clinics, hospitals, public health agencies, schools and even cities thinking together. We require iterative consultation and creative co-design. There must be some innovation in thought about how we move from individual transactions to care of a community, and how these two are enmeshed. Individual physician/patient relationships can be preserved at the same time as the health of much larger groups is being advanced. If done well this can be a revolutionary shift in how we approach illness and prevention.
A collaborative effort across the spectrum of care will be good for all of us!
Your thoughts and comments are most welcome!