Trends in Primary Care Delivery – Health System Perspectives.
Trends in Primary Care Delivery – Health System Perspectives.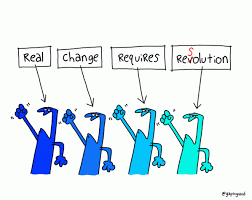 credit:  @gapingvoid.com
Welcome to the third part of this four-part series on the evolving landscape of  Primary healthcare in Canada. In this installment, I dive into the intricate web of health system trends that are reshaping how Primary Care is delivered, managed, and accessed across the country. From emerging payment models to the integration of mental health services, let's explore the dynamic shifts that are defining Canada's healthcare system.
Blended Payment Models Gain Traction:
In several provinces, healthcare payment models are evolving, and clinicians are showing their support. Blended payment models combine fee-for-service with other payment mechanisms, aiming to align incentives for quality and patient outcomes.  Salaried payment models are becoming more and more attractive to physicians just starting their careers.  This has a big impact on how physicians organize across the system.
Changing Hospital Privileges:
Many family doctors are relinquishing or having their active hospital privileges rescinded, making way for hospitalists. This shift is causing staffing crises in community healthcare settings, even when the overall number of physicians seems sufficient.  As doctors become more beleaguered in comprehensive care in their offices they are embracing practices in more structured environments, thus widening the comprehensive care gap in the community.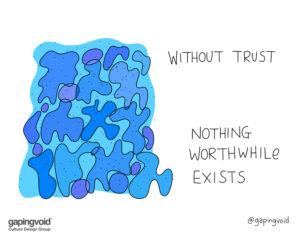 The Challenge of Trust in AI and Automation:
While there's significant interest in AI and automation, trust remains a significant hurdle. Healthcare lags behind other sectors in adopting these technologies. However, some provinces are making strides in amassing accurate data for AI training, pointing toward a more data-driven future.  Machine-based office automation and AI in practice have the potential to revolutionize care, right now even removing the basic need to chart (ambient scribes are in use now!), but they are not widely adopted.  Doctors are on their own in this regard. Our systems could do more to support these types of innovations.
Population-Based Health Delivery:
Population-based health delivery is gaining traction, particularly for high-need, high-complexity, and high-cost patients, transcending traditional disease silos. This approach aims to provide more holistic care tailored to individual patient needs.  This is happening via care pathways and homecare but has not yet been translated to the primary care setting, except as it happens "to patients", not "with primary care".  This is disintegrated and as such adds to the overall burden on a family doctor.
Centralized Health Authorities:
A shift towards centralized health authorities is presenting opportunities for innovation and streamlining healthcare services. This trend can lead to more standardized care and improved coordination.  In most cases, though, these Health Authorities have no domain or control over primary care practices, outside of funded clinics like community health centres or PCNs.  Thus, there is little movement forward for the masses in primary care
The Data Challenge:
The absence of real-time community care data is hindering policy formulation and program development. Efforts are needed to bridge this data gap and inform evidence-based decision-making.  This data then must lead to information, then knowledge, then eventually wisdom, and be translated to the practice level.  As well, the system must create an environment where data exchange happens easily, bidirectionally with community practices. There must be a business case for participation as this is net new work for clinics.
Fragmented Care and Political Influence:
Efforts to fill care gaps can sometimes lead to fragmented care, driven more by politics than patient welfare. Examples include controversial decisions like newborn vaccinations in pharmacies, inconsistent application of funding for nurse practitioners and physician assiatants, and virtual care programs created in a vacuum.
credit:  @gapingvoid.com

The Neglected Primary Care Innovation Space:
Despite being deemed foundational, primary care has seen scant innovation and investment in most provinces. The repercussions of this neglect are becoming evident, and the need for reprioritization is apparent.  Family Health Networks, Organizations and Teams are now 22 years old in Ontario. There has been very little substantive change in their organization in that time, despite massive changes in our patient population and major changes in every other part of the system.  Modernization comes with innovation and inertia has to be overcome in an environment of shared responsibility.
Telehealth and Virtual Care Reassessment:
Policymakers are reassessing regulations and reimbursement policies to strike a balance between telehealth accessibility, care quality, and equity. Telehealth and virtual care's role in the healthcare ecosystem is being redefined.  Is it the same for all citizens?  Does it integrate into comprehensive care?  Does it fit the needs of patients?  Does it improve wait times and access or lead to more lines in emergency rooms?  There is significant room for public discourse here.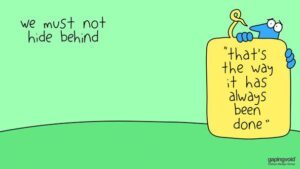 Patient-Centric Policies:
There's a growing emphasis on policies promoting patient engagement, health literacy, and shared decision-making. These initiatives aim to empower patients to actively participate in their care plans, ultimately leading to better health outcomes.  There remains a massive gap in health literacy in the population, though.  More information does not always lead to more clarity.  Knowledge translation is key to enabling patients to make better decisions for themselves and appropriately involve their primary care providers. Often, now, patient-centredness is window dressing rather than substantive in its makeup.
Integrating Mental Health Services:
Some regions are recognizing the importance of integrating mental health services into primary care. With over 40% of primary care involving psychosocial aspects, the need for adequate support and resources is under examination.  This is a huge step forward for our population as the burden is huge.  The more we can fund and organize mental health services the better off our patients and providers are.  Mental health care, outside of physicians and hospitals, needs to be organized and funded.
12.  Strengthening Public Health:
The COVID-19 pandemic has underscored the importance of public health in primary care. Initiatives for better integration are being prioritized as clinicians and patients alike recognize the vital role public health plays in overall well-being.  Public Health and Primary Care are completely codependent.  Coordination and integration between the two as was promoted and expanded over the past three years must be maintained.  We should not drop backward.
As Canada's healthcare system continues to evolve, these trends are shaping the future of healthcare delivery. While challenges persist, innovative solutions and a commitment to patient-centred care offer hope for a more responsive and effective healthcare system in the years to come.
Thanks for reading, and please do comment below or on LinkedIn.  It's great to get a conversation going!! And you do not need to agree with me!! I welcome critical dissent as well as agreement!!  Please share with your friends and influencers!  Stay tuned for the final part of our series, where we explore the future of healthcare in Canada and the role of patients in shaping it.  Coming later this week!